Daniel Craig, 007 Oh Yuck
Daniel Craig is the new 007 because, um, why?

He is a year younger than me, but he looks about 50. I was shocked to read that he was born in 1968. I have seen a few of his movies and he has decent acting chops, but if Bond is supposed to be THE man to stun women (and men) into submission, he's going to need a bigger gun.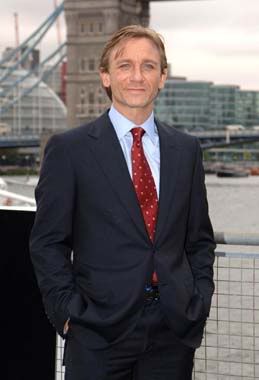 A dapper Daniel poses for his first official shot
after being confirmed as the new Bond.

Photo: © EMPICS

SOURCE: http://www.hellomagazine.com/film/2005/10/14/danielcraig/