See SAW again
I loved

SAW

. I love horror flicks period, cheesy or not. I especially love any flick with

CARY ELWES

in it because he is one of "my men".

I saw (get it? har har) the new trailer for SAW 2 and decided to check out the promo pics/poster for it. At first when I looked at it (the two fingers one) it reminded me of

SEVEN

and then

NINE INCH NAILS

. I was also a little nas'ed that the fingers were those of a woman (long nails), unless they are the nails of some coke fiend who doesn't know how to push back their cuticles.

I'm not sure if I like these posters or not only because it took me a moment to figure out that the two fingers indicate TWO, the sequel. It was at this point when I giggled to myself. Dumb ass. I love their respective web sites though. Crank it up and scare the kiddies!

I will still see the movie even though Mr. Elwes won't be in it. Bah.

Opens October 28, 2005

. And "

Oh yes, there will be blood

". That's rich.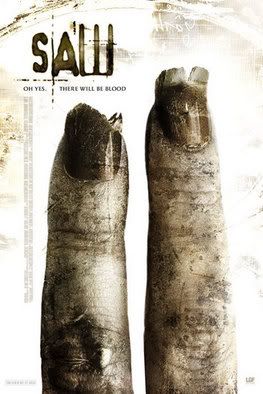 UN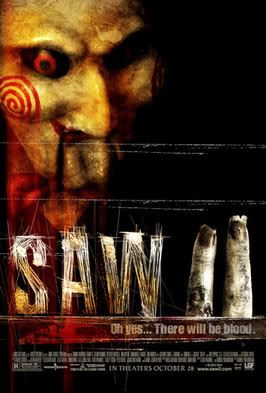 DEUX
SOURCE: http://www.rottentomatoes.com/m/saw_ii/photos.php